You can be absolutely sure that our professional team with an individual approach will successfully arrange an event of any kind!

ONLINE APPLICATION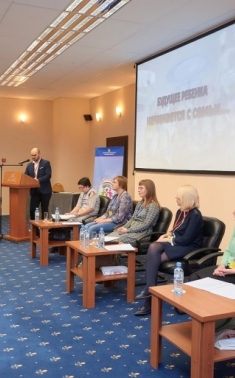 YOU WILL GET
6 modern conference rooms and 3 meeting rooms;
A fancy restaurant with a capacity of 250 people;
A spacious hall for exhibitions, receptions, coffee breaks;
125 rooms of different categories for accommodation of more than 200 guests;
Proximity to the historical center of the city;
A convenient and simple organization;
Time-saving;
A professional team and an individual approach.
WE WILL ORGANIZE
Accommodation at special rates for group reservations;
Meals of any format from coffee breaks to banquets;
A special reception for VIP guests;
Entertaining programs (excursions, team building, quests, etc.);
Elegant hall design, photo and video shooting;
Transfer for you and your guests;
Marketing support: corporate identity in design, invitations, badges, banners and much more.
You can be sure that any event will be a success!
We invite event-agencies for cooperation, various individual partnership programs have been developped.
PRESENTATION
Reviews
Работаем с Вами 5 лет. Каждый год качество оказываемых услуг растет! Очень это радует. Работаем с менеджером Нистратовой Екатериной, высококлассный спец!
ООО «РИК+»

28/02
Everything was perfect! I have never met in Ryazan such quality of service and sense of what is needed!
Office "Transparent Elections"

05/09
We are very glad that we cooperate with your Hotel! Thank you!
«Dental clinik №1»

02/11
Thank you for your reception, politeness, comfort and professionalism!
LTD «SINGENTA»

16/05
Thank you for efficiency, customer orientation and service!
PS: The food is delicious!
OJSC Insurance Company "ROSGOSSTRAKH"

27/07

Send a review